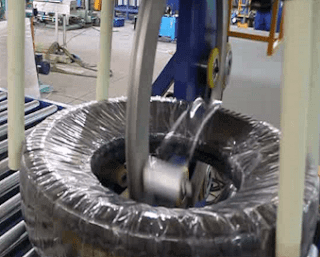 Different types of tire relevant knowledge Many different types of tires and so many different tire categories on market. Which type should you make teh choice? Knowing tire relevant knowledge will best serve your choice of *tire wrapping machine*.
Summer Tires: A standard-size passenger vehicle, such as a car, an SUV or a minivan, in a climate that doesn't typically drop below 45°F/7.2°C for the greater part of the year, then summer tires are a good bet for you.
*Winter Tires *or Snow Tires*:* Snow tires are specifically engineered to perform in wintery conditions.