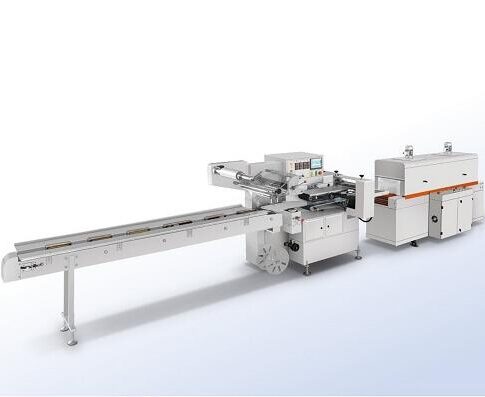 Pillow type shrink wrapping machine is also called as flow shrink wrapper, it's the latest type of automatic continuous shrink packaging equipment. It adopts ordinary electric furnace wire heating method. It is characterized by fast heating, good stability and low maintenance cost. The shrinkage temperature and motor transmission speed of the pillow type shrink wrapping machine are stable and adjustable, and the adjustment range is wide; the original roller rotation device can work continuously. Therefore, this heat shrinking machine has the characteristics of advanced design, stable and reliable performance, energy saving and high efficiency, good shrinking effect, novel and beautiful structure, convenient operation and maintenance, etc., and can be applied to shrink packaging of any shrink film. Compared with the previous shrink packaging machines, it has better performance and better packaging effect, so you can use it with confidence.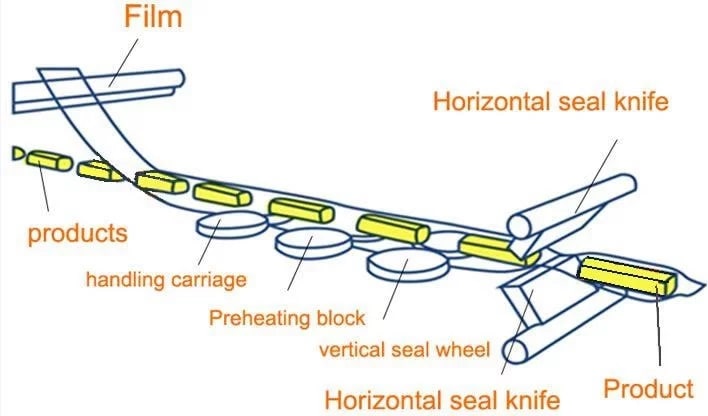 Compared with other heat shrink wrapping machines, the pillow type shrink wrapping machine is a continuous packaging machine with a very strong packaging capacity, suitable for various specifications, and suitable for both food and non-food packaging. It can not only be used for the packaging of non-branded packaging materials, but also can be used for high-speed packaging with roll materials pre-printed with logo patterns. In packaging production, due to the error between the positioning color marks printed on the packaging material, the stretching of the packaging material and the influence of mechanical transmission and other factors, the predetermined sealing and cutting position on the packaging material may deviate from the correct position, resulting in errors. In order to eliminate errors and achieve the goal of correct sealing and cutting, the packaging design must consider the problem of automatic positioning. Most of the solutions to this problem are based on the positioning marks of packaging materials to complete the design of continuous photoelectric automatic positioning systems. The continuous photoelectric positioning system is divided into forward and backward type, braking type and synchronous type of two transmission systems according to the error compensation working mode.
If you are interested in this new shrink wrapping machine, or if there is any questions that you have, you are more than welcome to contact us to get more details about it.