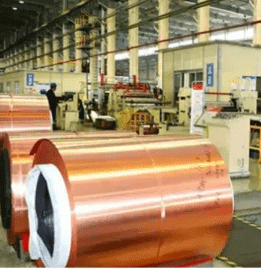 Copper Coil wrapping machine for Copper coil roll *in big size and heavy weight, as a special metal material that can be used for one thousand years, is characterized by weather resistance, cold resistance and easy processing of both cold and hot.
The copper surface has its unique characteristics of color change, with the passage of time the surface will produce different colors;For example, it initially produces a brown oxide, until it eventually takes on its characteristic green or blue-green color.
Copper belt coil is actually the general name of *copper plate and copper belt wrapping.