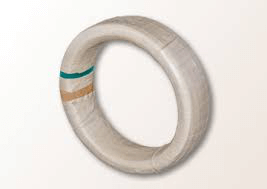 The following steel wire products are the most common ones on the market. The first is low carbon steel. Low carbon steel is the most commonly used common steel.
Billets with a diameter of 5.5mm-19mm are generally reduced to the required size by cold cutting, and the surface is galvanized to prevent corrosion.For the *wire roll packaging system in vertical and horizontal* two main type machine models.
General use for the production of nails, barbed wire, barbed wire, barbed wire and other products. The second kind is the welding wire, which can be made from the wire rod …..