Water pipe coil wrapping packaging machine with blue stripes is that uses a different mold. This tube has a smaller channel and is made of a colored material blue that runs through the tube body before being pushed into the mold.The stripes are therefore formed on the surface as a component of the pipe and cannot be separated from the main pipe body.The tubes will be extruded together, and additional black HDPE tubes will be generated around the tube surface to allow coloring, which is usually used to identify or heat cooling special requirements.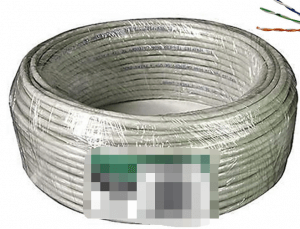 PE pipe itself has the following obvious characteristics: flexibility is good, can be high and low temperature impact strength, resistance to chemical corrosion, electric performance is stable, good liquidity of gas and liquid, PE pipe coil cable coil packaging machine wrapper can be used for the transfer of chemicals, wire to protect the outer wall, food and beverage processing and canning, irrigation water system, sewage, and use the swimming pool and spa pipe circulation system.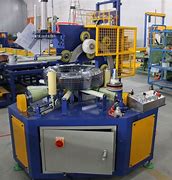 Silicone tube pipe main characteristics: with excellent electrical properties, a wider range of temperature control, pipe is not easy to aging, flexibility is very strong.Among them, hydrogen peroxide curing silicone tube silicone tube pipe coil wrapping machine is most commonly used in electrical casing, medical equipment tube, lighting protection cover, computer applications and other fields.Silicone tube can be used for food processing, pharmaceutical, dairy and other industries.