The L bar sealer shrink wrapper machine is a labor-saving packaging machine, which is used for mass production and packaging of assembly line operations, feeding, bagging, sealing, and shrinking. The conveying platform is adjustable. The sealing knife adopts Teflon coating, which can cut shrink film of different thickness.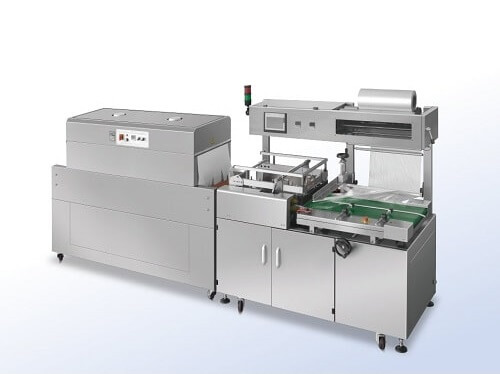 A stainless steel made thermal packing machine suitable for packaging medicine and drugs, such as vitamin bottles and boxes. Lbar sealer for heat sealing the plastic wrap and shrink oven for making the package tidy with good tension.
| | |
| --- | --- |
| Packing material: | Shrinkable POF/PVC film |
| Speed of packaging: | 25-35 pcs/min |
| Operation: | Fully automatic |
| Power output: | 12Kw |
| Voltage: | 380V±10%, 50Hz, 3 Ph |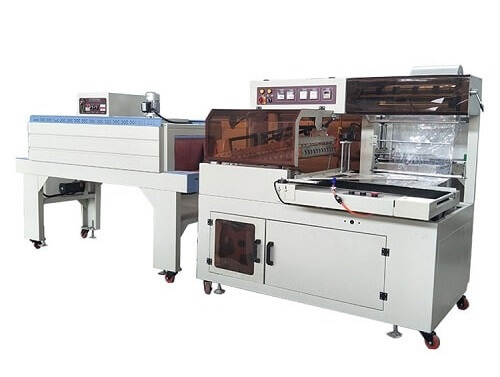 Automated thermal packaging system, sealing, cutting and shrinking arecompleted at one time, realizing high-speed unmanned automatic operation,saving labor cost for about five workers by one machine.
| | |
| --- | --- |
| Packing material: | Shrinkable POF/PVC film |
| Speed of packaging: | 25-35 pcs/min |
| Operation: | Fully automatic |
| Power output: | 12Kw |
| Voltage: | 380V±10%, 50Hz, 3 Ph |