With many years of professional experience in packaging machines, Emanpack provides high-quality and feature-rich complete packaging solutions for the bearing industry. We can design the machine completely according to the user's bearing size and special requirements to obtain the best packaging performance and help our customers improve their competitiveness in the bearing field.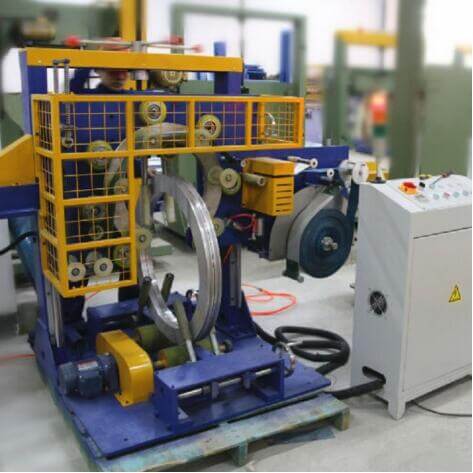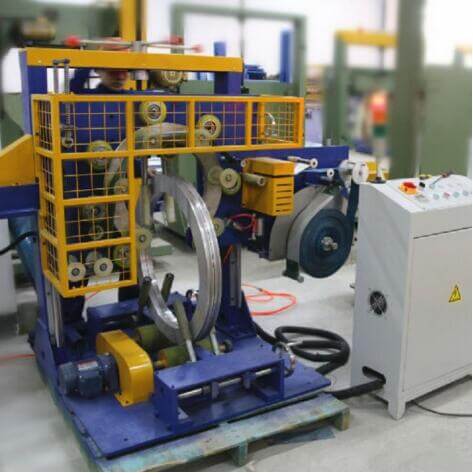 The vertical bearing coil wrapping machine produced by our Company can be widely used for through-hole packaging of ball bearings, roller bearings and other bearings of various sizes. The high packaging speed improves the packaging capacity and saves labor costs, and the compact packaging saves customers' packaging materials.
The features of this bearing wrapping machine:
The open top structure allows the bearing to be loaded from the top.
When the bearing diameter changes, the height of the ring can be adjusted.
Different packaging materials can be used.
The overlap rate of materials can be adjusted as needed.
Both ring and roller speed can be adjusted by frequency converter.
Rugged integral casting structure for swivel ring.
In the event of a failure, the indicator light will automatically sound an alarm.