The Connected Supply Chain Solution
At our company, we have achieved the main success of the accessory machines in the pallet changer sector. You are be able to see the traditional pallet turning equipment of the mobile pallet changer and the latest version which is without the tilting. We also have developed the pallet changing systems which with a fixed position with total or partial rotation.
The constant and continuous research in new technologies has allowed Emanpack to be at the forefront in the pallet handling sector and we are doing more and more to our customers, giving more benefit to them and help them with their business. Our O shape pallet inverter machine is absolute a new entry in the field of pallet changer. It's has the pass through design that allows to optimize the warehouse space and speed up all the pallet load handling times.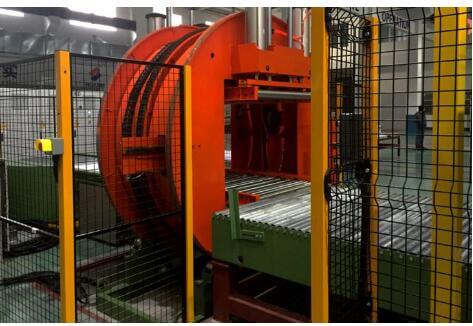 Our O-Shape pallet inverter machine will allow the replacement of the incoming pallet with the internal one within the automatic conveyorized line having highest quality and value; and vice versa will allow the retain of the outcoming pallet for all types of products. In addition to managing the pallet, O-Shape pallet inverter will also be optional to equip with a pallet removing system and mechanism for taking off the exchanged pallet and pile up.
Welcome to have more conversation and discussion with our team, we hope to offer you the ideal solution for your warehouse management and pallet handling, enhance your capacity and expand your business.