A master steel wire roll wrapping packaging system from EMAN team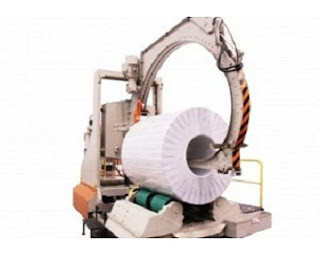 Stainless steel straight bar is made of billet hot rolled, after annealing and peeling steps processing into peeling bar.Cold drawing bar is made of wire rod or hot rolled pickling bar after cold drawing and processing, including round bar and bar of various shapes.
Mainly used for computers, computer peripherals, industrial and Marine shaft parts, chemical and medical components. *Big steel wire roll wrapping machine.
A master steel coil wrapper system from EMAN team, steel roll size width over 1200mm, roll outer diameter over 1000mm, wrapping two or three layers each time. …